Guests with Special Dietary Needs
Click Here to Enquire About Disneyland Paris Break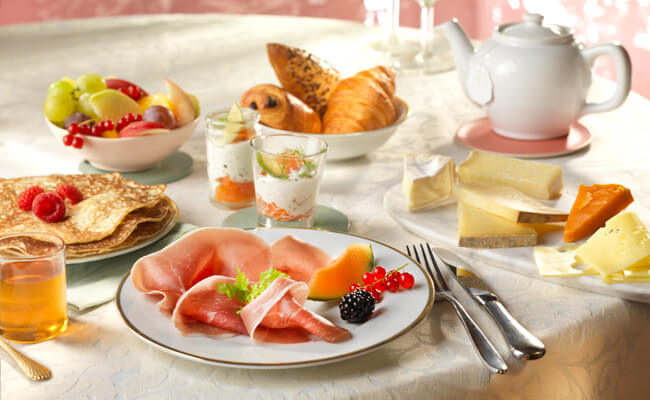 To make sure all Guests have a magical stay, Disneyland® Paris offer a range of culinary options for those with food allergies or dietary requirements.
Food Allergies
Disneyland® Paris work with nutrition specialists to provide specially adapted meals for guests with allergen-free diets. These meals include Natama dishes, which cover 16 food allergies.
The Natama Menu
Participating restaurants offer a choice of 2 starters, 4 main courses and 3 desserts. Here is a list of ingredients not included in any of the Natama meals:
1. Peanuts
2. Celery
3. Shellfish
4. Fenugreek
5. Gluten*
6. Milk (all types/products)
7. Lupin
8. Molluscs
9. Mustard
10. Nuts (all types)*
11. Egg/egg products
12. Yellow pea
13. Fish
14. Sesame
15. Soy
16. Sulphites
*5. Gluten: cereals containing gluten: oats, wheat, spelt, Khorasan wheat, barley, rye
10. Nuts (all types): walnuts, cashews, pecans, Brazil nuts, Macadamia nuts, almonds, pistachios, hazelnuts
Other Dietary Requirements
Most restaurants offer no-sugar-added, low-fat, low-sodium and vegetarian options (some of these dietary needs are on demand). Advance arrangements are not necessary for Guests with lifestyle dietary requests. Guests can discuss any dietary requests with their server upon arrival.


Breakfast at your Hotel
All Disney® Hotels offer a selection of special breakfast items for some food allergy sufferers at no extra charge. Because these items are not available on the regular buffet, it is important to let a manager know about your special dietary needs so that an appropriate selection of items suited to your allergy can be offered. 
Requesting a Special Meal
Just check the menu and restaurants mentioned in the food allergy guide and speak to a restaurant manager upon arrival. No pre-reservation is necessary. However, if you would like to have lunch or dinner at one of the table service or buffet-style restaurants, advance reservations are recommended. Simply call the Disney Dining Line on 0033 1 60 30 40 50 (reservations can be made from 60 days before you travel). Be sure to tell the agent which food you are allergic to. When you arrive at the restaurant, just ask to speak to one of the managers, who will then inform you of the selection of meals currently available.

For more information call us on 0330 880 5039.
©Disney
© 2023 Disney. Images shown may not represent actual operational or public health guidelines in force at the time of your holiday.