4 Star Disney's Hotel New York > Dining
Dining Options at Disney's Hotel New York
New: We're always adding a little more shine and magic to our hotels for your future enjoyment. From 7th January 2019, we'll be busy at work, totally re-imagining the Disney's Hotel New York into an inspiring world of Marvel Super Heroes including Iron Man, The Avengers, Spider Man and more. The new name of the hotel will be 'Disney's Hotel New York - The Art of Marvel.' It will reopen in 2020.
Guests staying at Disney's New York Hotel can pick up some of Manhattan's best cocktails at the popular New York City Bar, before trying one of the hotel's two themed restaurants: the Manhattan Restaurant or the Parkside Diner.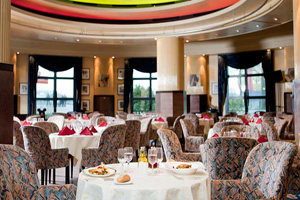 Sample some traditional cosmopolitan food with an extra touch of inventiveness, served in a jazzy, stylish setting.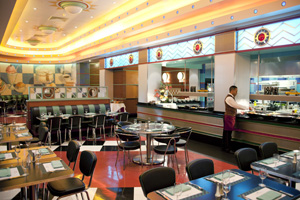 Go back to 1930's downtown New York for an all-you-can-eat buffet inspired by a multitude of international tastes.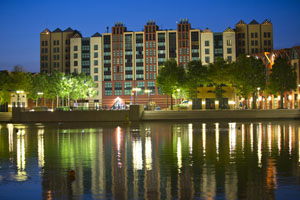 Relax and savour the delicious cocktails in the elegance of this exclusive spot with an authentic jazz club feel.
©Disney